Sandra G Corbin – Founder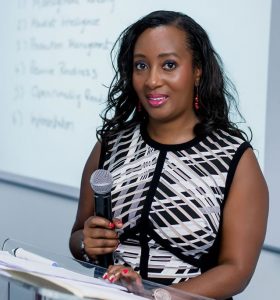 Sandra G Corbin loves challenges and will rise to the occasion to make any of the projects a sure fire winner. Her creativity and ability to think outside the box are two of her best traits.
She perfected her media skills as a fresh faced news reporter for the Jamaica Gleaner and the Evening Standard Newspaper in England as an editor. Sandra worked on developing a local TV channel owned by Encom (Bell CableMedia). Her business development experience was gained when she successfully published a London wide magazine called MainEvent.
Sandra launched Strategy Consultants utilizing her media and business development skills working on projects for some of the most respected organizations in the world such as the British High Commission, UPS (United Parcel Service) The Government of Barbados, Canadian High Commission, The Barbados Turf Club, Choice Environmental Solutions, Eddies (Supermarket) Trading, 2020 Media (UK) , Loramark Inc, Jada Construction. Cage Barbados Inc, Almond Resorts Inc, Chiko Mendez (USA actor) and Armstrong Agencies.
Sandra G. Corbin's techniques have increased productivity, public awareness, sales, reduce costs, and generated over 250,000 US in three months in one department in a million dollar operations during a recession.
Tune in to URBAN VIBES each and every Friday at 1.00 pm Eastern to hear Sandra G Corbin and Pedro Edwards https://246bajanvibesradio.com/listen-live/
Davina Roddy – Account Executive
British Born Davina Roddy is our account executive. She is a relatively new face to the industry but her dynamic personality compliments the rebranded company focus.
She attended The Henley College Henley-on-Thames and is a graduate in Marketing and Advertising from the London College of Communication
Davina's previous experience was as an internship in a UK based pr firm working in the consumer PR department representing brands such as Cow & Gate and Constellation Wines.
She rocked our social media has working on the production set of adverts re wardrobe and continuity for brands such as Addidas.
She has been involved in music production pr and management including A & R scouting. Including projects at the Fez Club in Reading England.
Her work has taken her to some of the most happening places on the scene Los Angeles, CA  and New York, USA and now UK plus Barbados.
She has also been doing a spot of  Dee Jaying. at the Rhythm Factory, upstairs at the Garage, the Ghetto, Oakford Social Club in Reading
Davina resides both in the UK and Barbados.
Euclid Knight – Account Executive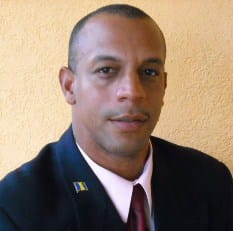 Euclid Knight
Euclid Knight have been in food manufacturing, sales and Marketing for over 30 years. Mr knight has worked with major companies and hotels but has shared his knowledge and experience with the small business sector to assist with their growth and product development.
UK Office
Our UK offices are located in South West London.